Portable Power Station with 4G/5G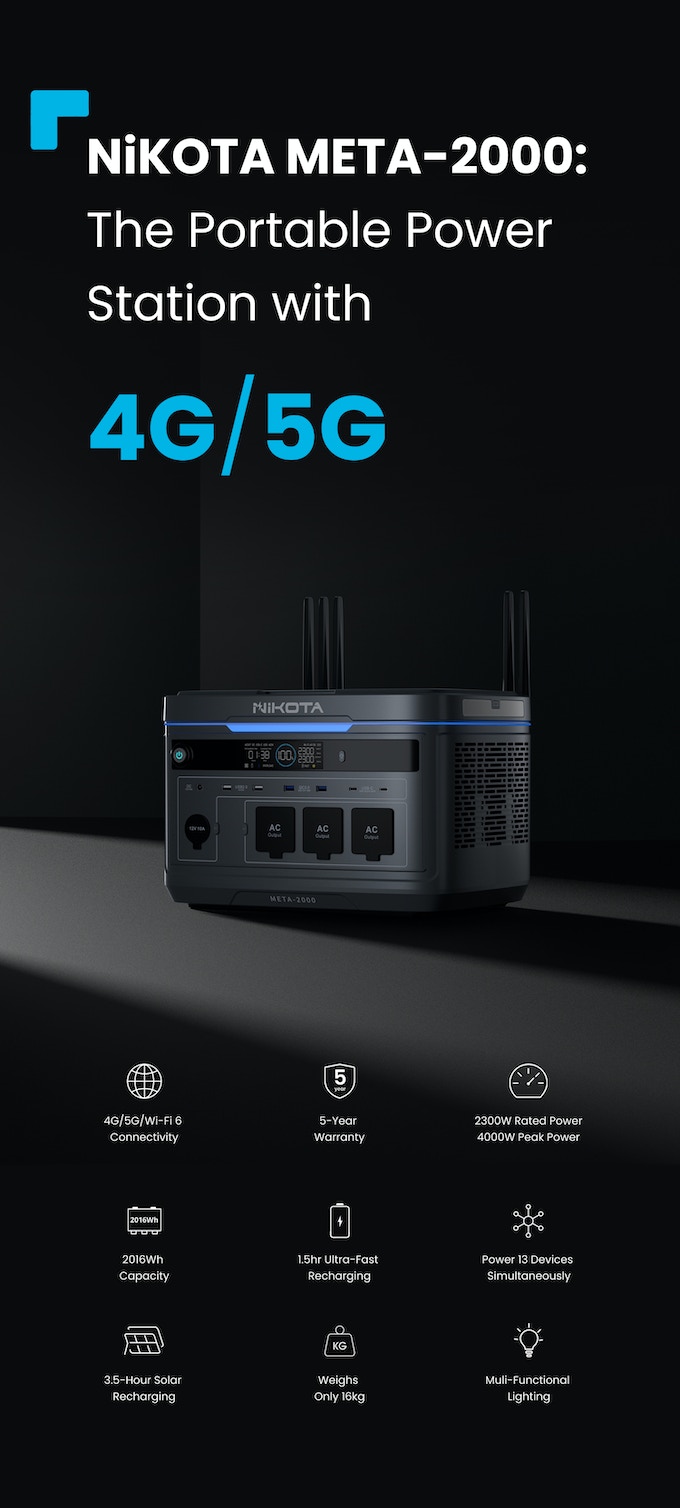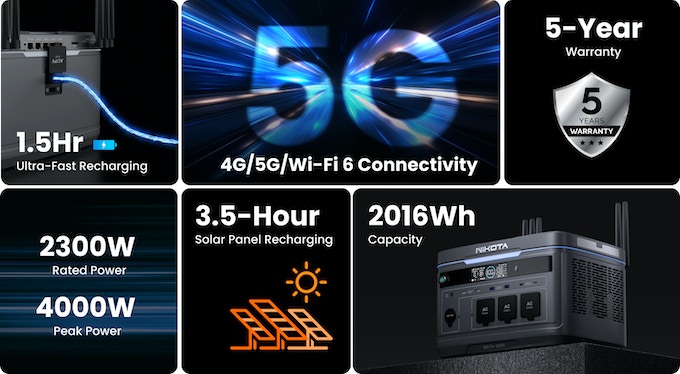 Elevate your next outdoor experience with the game-changing NiKOTA META-2000.
Keep your campsite charged and enjoy full internet connectivity, when it's needed.
Whether you're sending a quick message to a loved one,
replying to an email to say you'll deal with it on Monday,
or winding down with a movie, META-2000's 4G/5G connectivity has you covered.
It features a super-fast recharging time of 1.5 hours and it weighs 27% less than the competition,
so it's ready at a moment's notice and lighter to travel with.
META-2000 can charge up to 13 devices at once and boasts a 2016Wh /2300W capacity.
All this power combined with its ability to get you back online,
make it a fantastic option should you experience a power outage.
The future of portable power is here.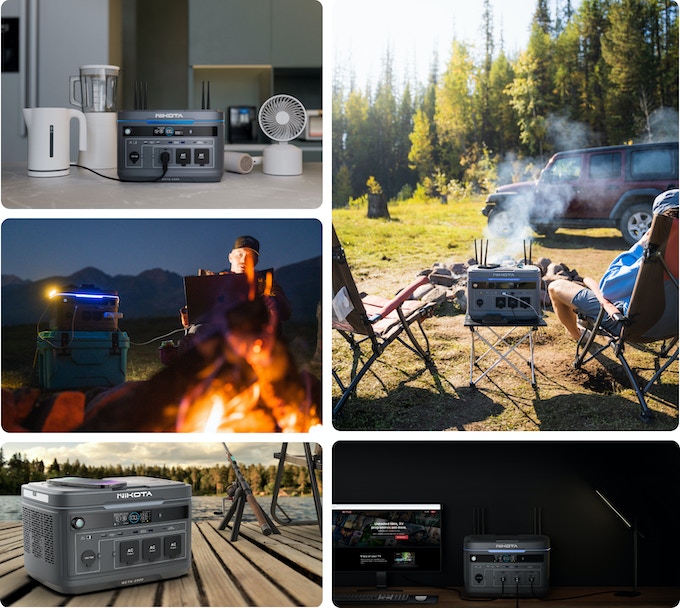 Sometimes it's nice to disconnect. We encourage our users to get out and be one with nature.
However, we also believe that having the ability to communicate,
access information, or keep the family entertained can be equally important.
META-2000 is the first portable power station to feature built-in 4G/5G/Wi-Fi connectivity.
This is particularly useful should a blackout occur.
It supports network protocols from over 40 mainstream carriers all over the world.
META-2000 brings you unprecedented levels of connectivity when you need it.
Whether you are sending the occasional email in between ghost stories or getting back online after a power outage,
META-2000 is there for you.